SLS Exprrres and La Cabana LLC, Presents The 27th Annual Bob Marley Day celebration A Taste of the Caribbean Jerk Festival and Reggae and Latino Music Series. A Two Day Event Friday June 9, 2023, and Saturday June 10, 2023
December 21, 2022
Sherman Sterling
Registrations have closed.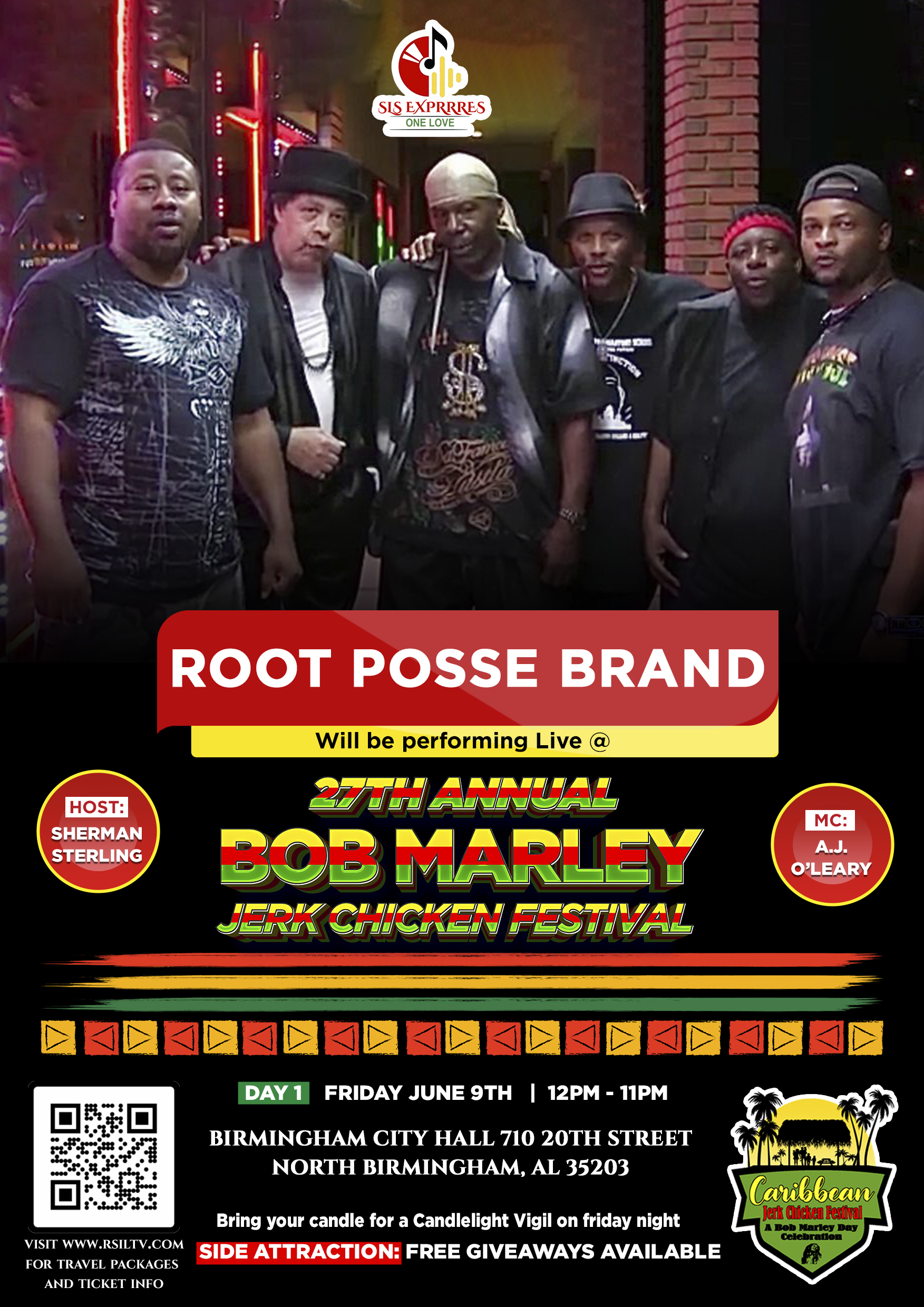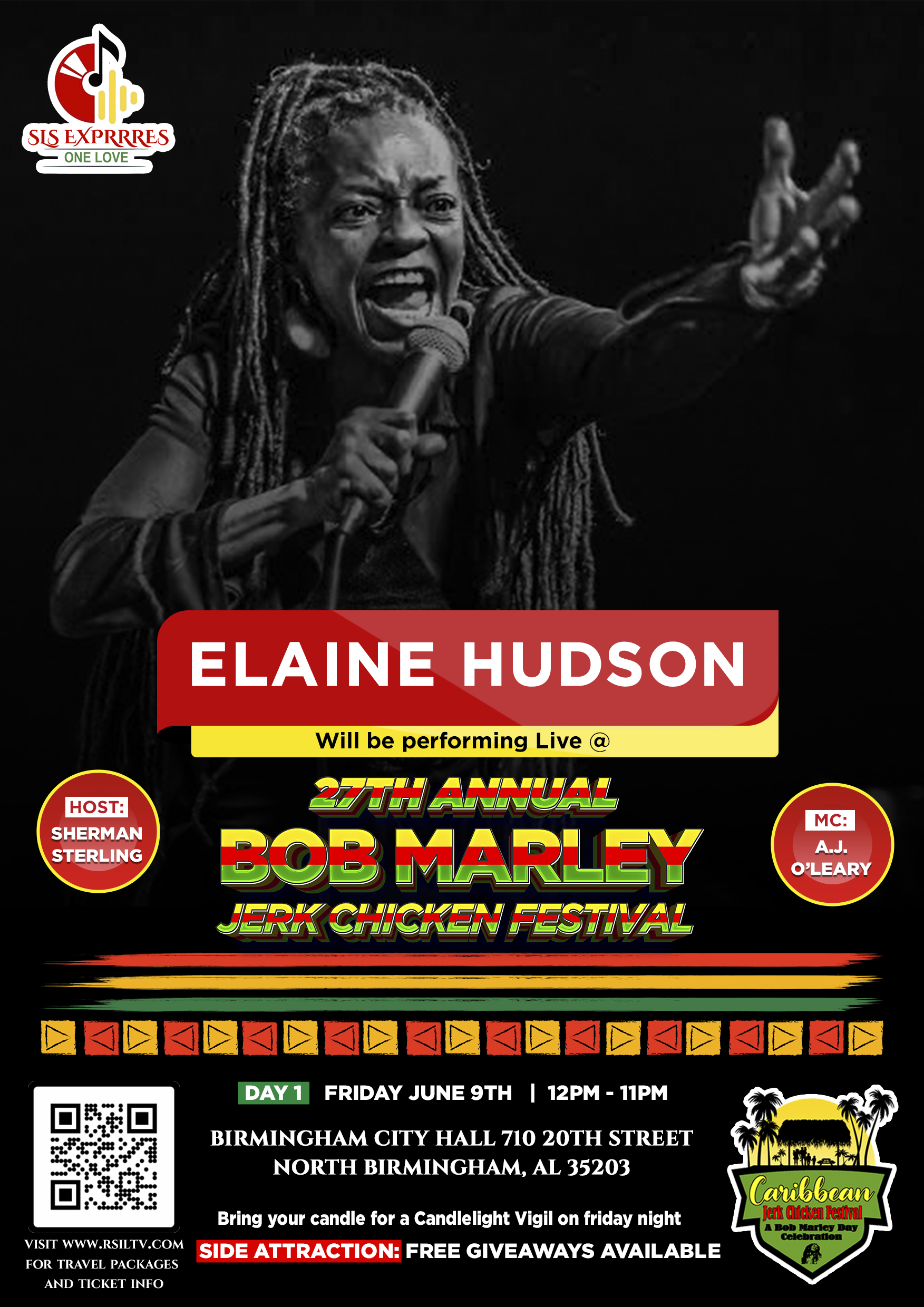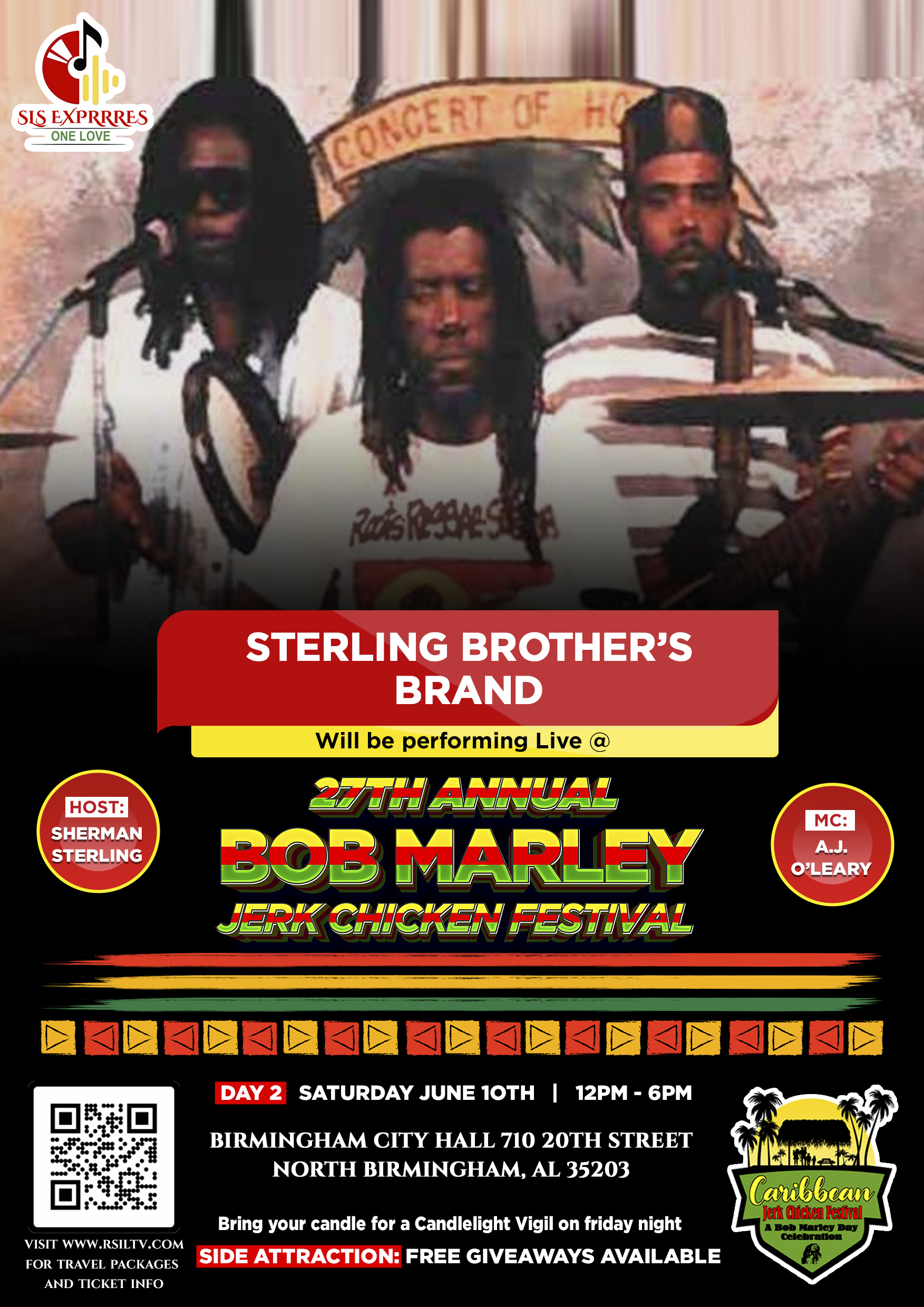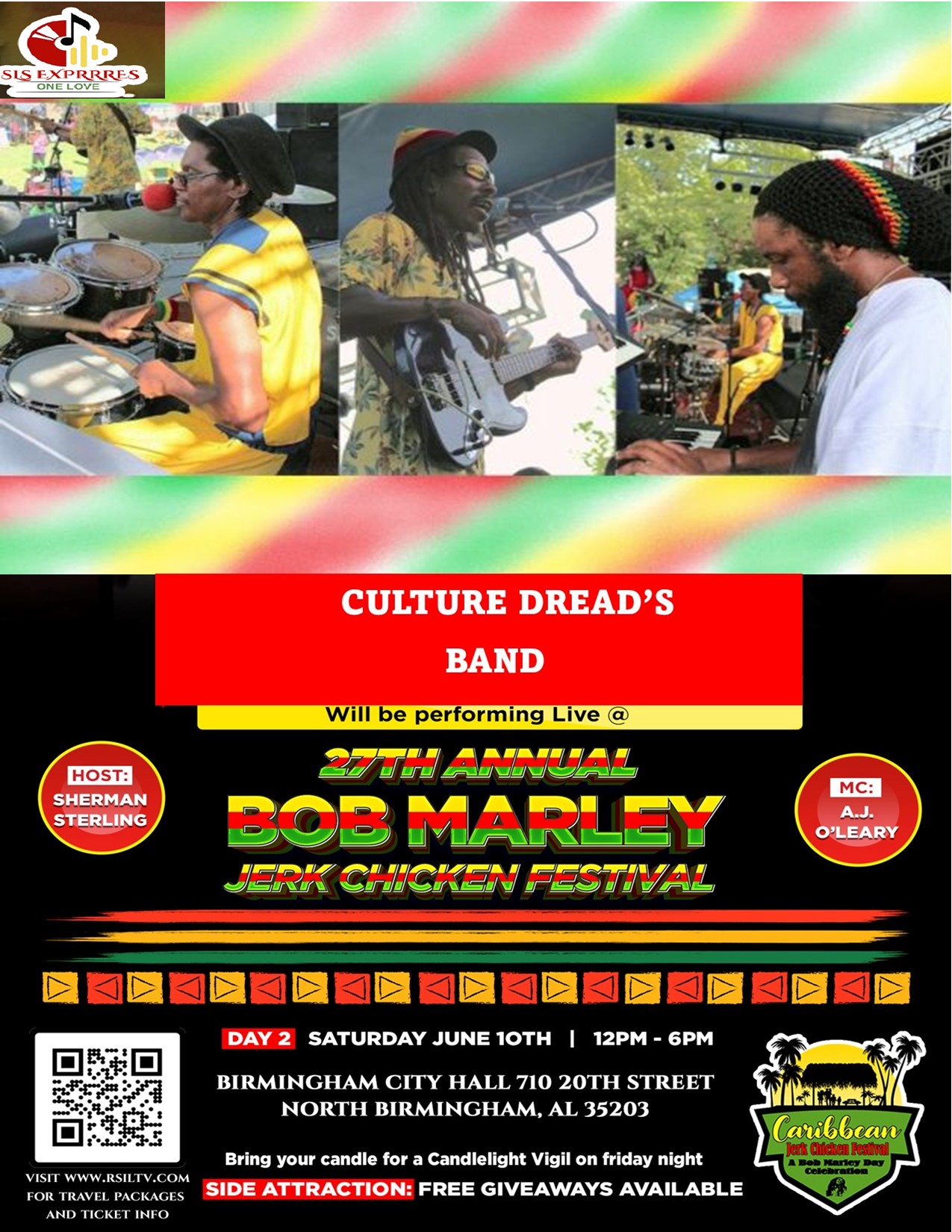 SLS Exprrres and La Cabana LLC, Presents The 27th Annual Bob Marley Day celebration A Taste of the Caribbean Jerk Festival and Reggae and Latino Music Series. A Two Day Event Friday June 9, 2023, and Saturday June 10, 2023
1872 1872 people viewed this event.
Paid
Paid
Soiree Brunch and Live Performance
Will be Friday June 9th 2023, From 12PM until 11PM @ Birmingham City Hall 710 20th St (Short 20th St N)
Live Performances June 9, 2023 & June 10, 2023
Live Performances on June 9, 2023 Start at 6pm !
Opening MC: AJ O'Leary
Alabama State Representative Mary Moore Opening Speaker
1). Elaine Hudson,
2). Root Posses,
3). Ras Kronik,
4). Comedy Business Show,
5). Nuvail Egal
6) Indigenous Indian Dancers 
7) DJ 99 Studio 
Live Performances on June 10, 2023 Start at 12pm!
1). Nuvail Egal
2). Sherman Sterling & the Sterling Brothers Band,
3). Culture Dread,
4) Indigenous Indian Dancers
5) DJ 99 Studio 
Saturday June 10th 11AM-4PM.
The Sound System for both shows will be Black Supreme out of Miami Florida.
So if you're in the Birmingham area get your tickets now before they sell out.
Mecca Aqua Massage Has Teamed Up With Smith Hill Dynamic Tour Packages
Tour Package of Birmingham and Trussville, Alabama  
Friday June 9th from 10AM-5PM & Saturday June 10 from 10AM-2PM. Tours must be booked in advance.
Adults  – $150   Children $75.00
Civil Rights Institute (closed Saturday) & 16th Street Baptist Church ( from the tour you will learn a well kept secret about the church)
Railroad Park, in Trussville you will visit Planet Smoothie, receive an Aqua Massage.  Contact Sister Stephanie for more information and book your space for the tour at 205 837-0285.  As Salaam Alaikum!
Additional Details
Wheelchair Accessible - Yes